ASIS Commercial Rigid Inflatable Boats
ASIS Commercial Rigid Inflatable Boats were designed as an all-purpose boat ensuring maximum safety and stability using quality materials and time tested old fashioned handmade workm/hanship ensuring top performance, delivery and years of trouble free operation despite, the workload. Commercial Rigid Inflatable Boats are safe, comfortable, and reliable with high load carrying capacities; highly manoeuvrable even when operating at high speeds.
These RIB Boats offer seating layouts and other features that are normally only found in larger conventional vessels, these are available in a Rigid Inflatable Boats and compare with those found in even larger versions of other boats that also have console configurations. When looking for Rigid Inflatable Boats you are assured of the best performance and handling along with versatility, stability and passenger safety while providing optimum comfort.
Rigid Inflatable Boats offer you a "no failure" application zones ensuring reliability and consistency which are essential to your continuous reliable operation whether the boat is used close to the coast or in remote inland waters where access to repairs is not available.
Buying Rigid Inflatable Boats is a big investment that should only be taken after considering every aspect required to meet your entire operational requirements. This process will prevent unnecessary upgrades if you have clearly thought through the most important factors before investing in the ASIS COMMERCIAL RIB BOATS will meet your needs.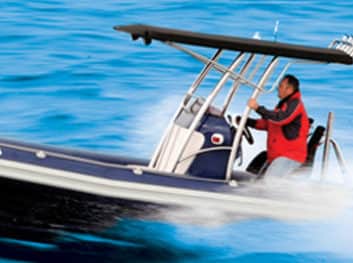 LOCATING YOUR COMMERCIAL RIGID INFLATABLE BOATS OF CHOICE
Found the boat that you desire?
For commercial purposes you will find both a wide range and the specific ASIS COMMERCIAL BOAT to meet your individual requirements, it is certainly worth the time invested to make the most cost effective decision from the comprehensive range available.
Once you have chosen your boat, you will then be able to choose from a range of optional extras to meet the specific application for which you intend to use the boat.