ASIS Boats USA Delivers a New High–Performance Boat to MDTA
A New High–Performance Patrol Boat To Mdta
Baltimore, Maryland – ASIS Boats USA recently delivered their newest high-performance Patrol RIB boat to the Special Operations Marine Unit of the Maryland Transportation Police. The contract for this custom-built high-performance Law Enforcement Rigid Hull Inflatable Boat (RHIB) was awarded this past year, and the high-performance Patrol RIB boat was delivered in March of 2018.
"We are so very excited at having had this unique opportunity to support the mission success and the mission safety of our local Maryland Transportation Police Marine Tactical Unit and the very special-tasking that they are called on to perform for our community each and every day," said Todd Salus, ASIS Boats USA Vice President.
ASIS Boats USA utilized their very unique concave reverse-chine designed hull-form in order to provide the police with an exceptionally fast and agile boat capable of high-speed tactical maneuvers ASIS Boats USA installed a highly custom, fully shock-mitigated operator console.
In addition, this 9.5m high-performance Patrol RIB Boat was designed with twin diver-access-notches to easily facilitate man-overboard rescues at sea and also installed the latest in mission-modular, tactical boarding-ladder systems.
ASIS Boats USA is a U.S. based and privately owned company specializing in highly customized maritime solutions for the elite military, law enforcement and commercial mariners. Their offices are located on the water in Annapolis, Maryland.
ASIS Boats produces a diverse range of equipment and accessories that are available for the build of your fully customized High-performance Patrol RIB boat.
For more information on the ASIS 9.5 meter VI-BTD as well as their full product range of RIBS and inflatable boats, visit www.asisboats.com or contact us by email at [email protected].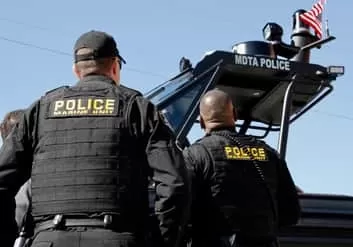 ASIS Boats is a world leader in providing advanced maritime solutions in Rigid Inflatable Boats. We turn ideas into reality, providing you with a solution to your most complex needs.
Recognizing that each owner, organization, or agency has unique requirements, each rigid inflatable boat is built to order.
All of our Rigid Inflatable Boats hypalon sponsons can be fitted with either pneumatic or our unique Hyb Foam® technology, and are built in either fiberglass (Air Hull®) or marine grade aluminum hull.