RIB Boat for Marina Operators
The ASIS Marina Operations RIB Boat comes with a unique flat foam push bow and bow pull post, making it the preferred support boat for Marinas
Getting off to a good start of the year, we delivered last week an 8m custom-built RIB Boat to a Marina in Dubai to complete their already existing fleet of 2 ASIS Boats.
This 8 meter ASIS RIB Boat for Marina Operators is equipped with the stainless bow tow post, stainless polished stern tow post, a stainless steel T-top, and a fuel tank capacity of 500 liters. It is fitted with double futura console with forward seat, two single straddle seats with stainless steel side handles and the GRP seat with swivel back rest for the passengers' safety and comfort. It can accommodate up to 15 passengers.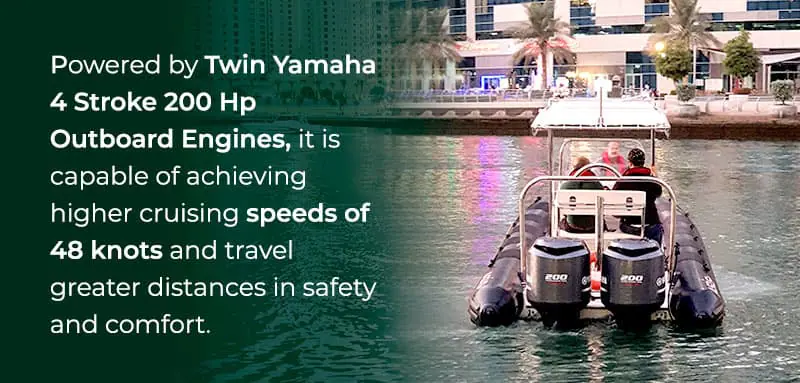 The RIB Boat for Marina Operators comes with our unique flat foam push bow and with a bow pull post allowing the boat to assist and maneuver bigger yachts in case of distress or high wind. Extremely robust, reliable and powerful, the Rigid Inflatable Boat offers an optimal performance in assisting marina operations; mooring, towing assistance or maintenance.